Two nights in Bangkok; living it up at the Sofitel Sukhumvit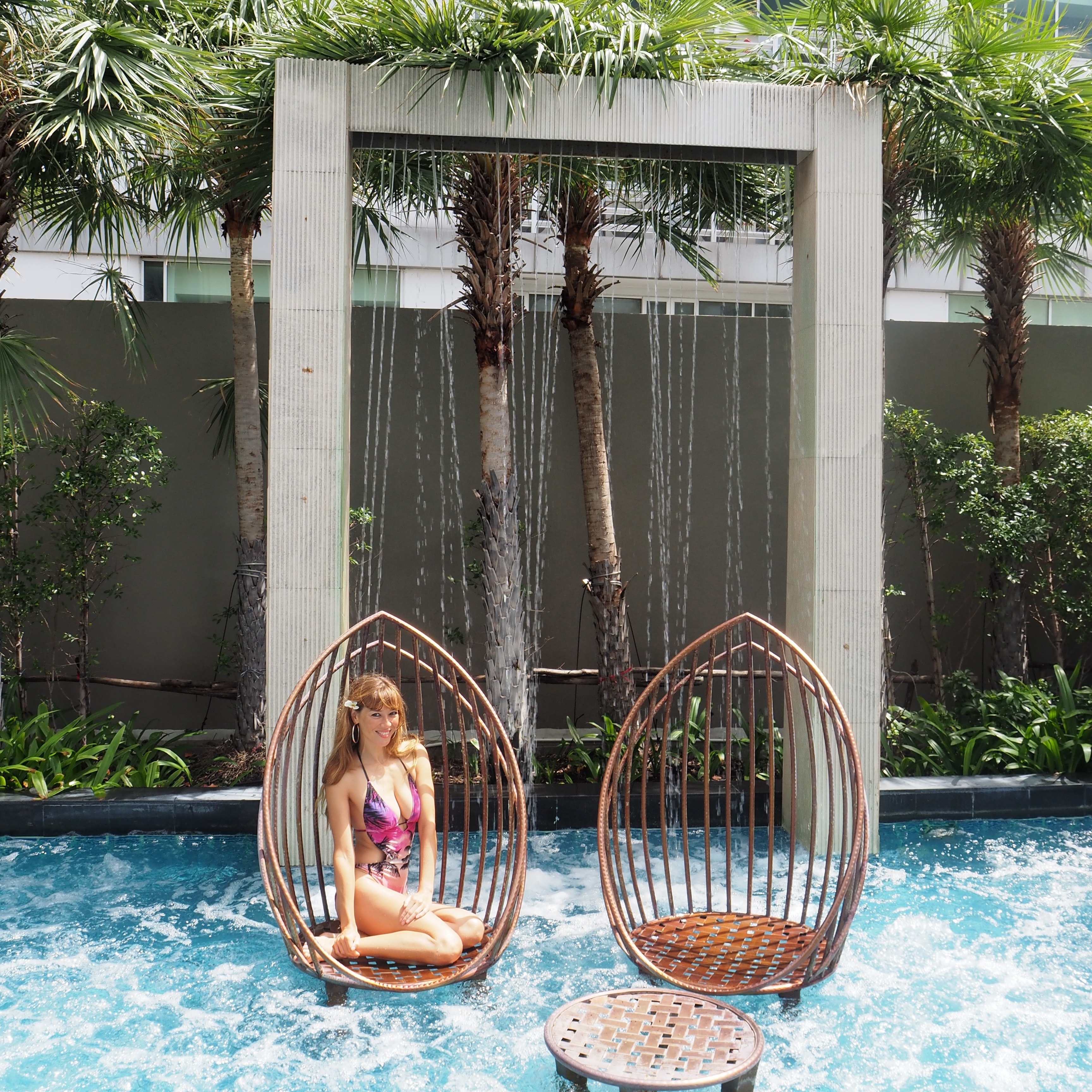 This is what I kept envisioning when I found out I had won 2 nights at the 5-star Sofitel Bangkok Sukhumvit: my butt in that lotus shaped pool chair. And yes, it was as decadent and divine as I imagined (my butt can confirm this).
As was my luxurious room with a grand view of Bangkok's skyline, the intoxicating L'Occitane spa treatment, the blueberry macaron I had with my afternoon tea and ……. I could go on forever, but instead I'll show you my visual diary of a fabulously French weekend in Bangkok. 
And of course a big merci to the Friends of the Brands! You ROCK, girls!