#nofilter! Three ways to give your skin an 'Insta'-make over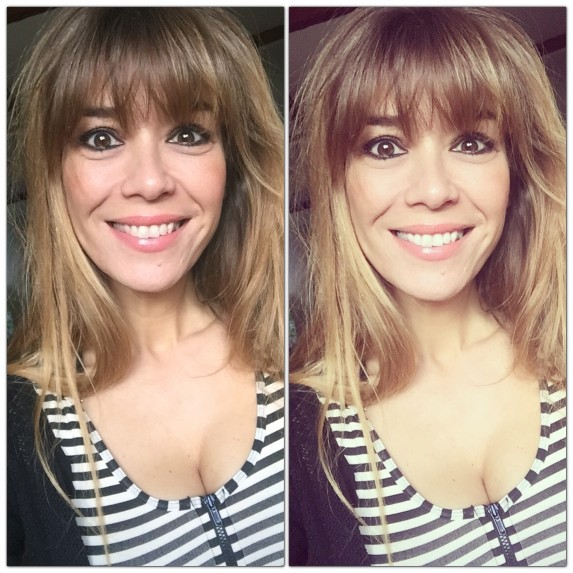 Although I like to complain about how the obsession with fillers and botox is making an entire generation of women look like sad, desperate clowns, I'm definitely not against cheating nature a little. As a matter of fact, I LOVE ridiculously expensive creams that smooth out my 43-year old rough edges. And filters, god how I love a good Instagram filter! So what if there was a cream that could give your skin an instant Instagram-make over? Kind of like Valencia in a bottle? Well, I found three serums that do just that!
1. The Hyaluronic Water – NYBY 'Two drops a day for smooth, hydrated skin.'
What: The Hyaluronic Water is a 100 % natural and perfume free elixer that replenishes the hyaluronic acid content in your skin while transporting a light cocktail of vitamines (A, B, C and E) to your underlying skin layers.
Why: Putting it on feels like giving your poor parched skin a nice big glass of water. The immediate plumping and smoothing effect is uncanny!
When: I use it after I wash my face in the morning and evening, before putting on my vast collection of serums and creams.
€ 59,95 for 30 ml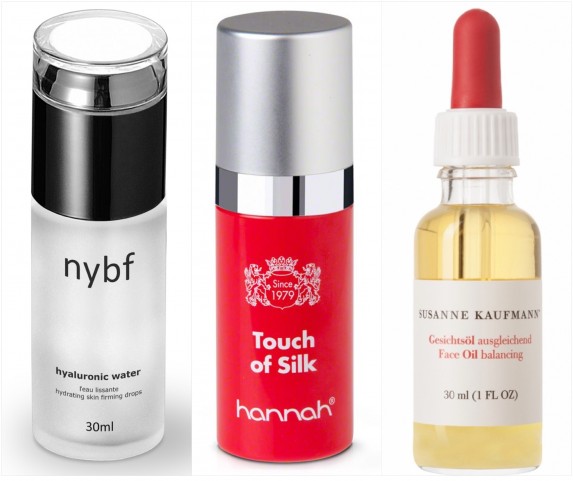 2. Touch of Silk – Hannah "Instantly smoothes and mattifies, while improving skin quality" 
What: Touch of Silk  is a multifunctional silicone-based serum that smooths, softens and plumps your skin while boosting your collagen and diminishing skin discolorations. It contains a number of antioxidants.
Why: This is it, a filter in a bottle! (I'm thinking Valencia or Sierra) Yes, it feels rather slippery, and smells far from natural, but just look in the mirror. Smooove, baby!
When: Right before putting on my foundation in the morning, as a primer. But also throughout the day as a touch up, over my make up. (especially when I have a long day of tv recordings)
€ 57,00 for 30 ml
3. Face Oil (balancing) – Susanne Kaufmann "A combination of 10 natural oils for a radiant complexion" 
What: Susanne Kaufmann's facial oil balancing calms and balances every type of skin using antioxidative pomegranate oil, rich apricot seed oil, and skin firming argan oil, to name but a few.
Why: It's the freakiest thing; you put it on, and you watch your pores disappear. Your skin looks and feels completely soft and smooth. My husband and daughter adore it too. And the scent! It's absolutely divine. Susanne bitte sehr, be a good girl and bring it out as a perfume…
€ 48,00 for 30 ml (via Skins Cosmetics)