The salopette dress: when pervy meets practical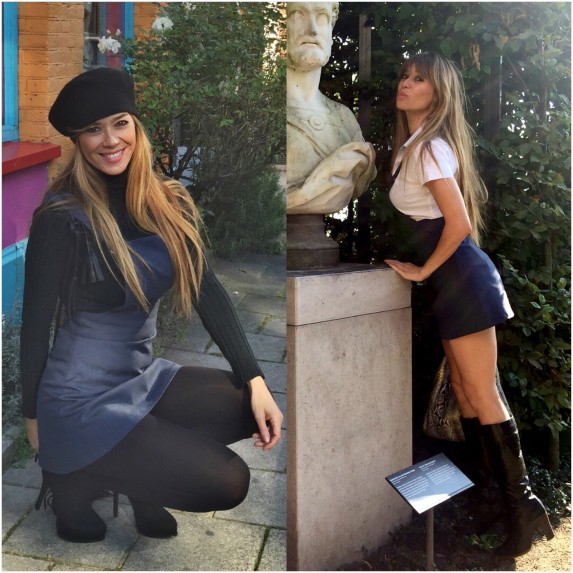 The first thing I did when I got hold of this salopette dress: put it on with nothing underneath, take a mirror-selfie, send it to my husband in the States, and wait. Within seconds, my screen lit up. "Taking the next plane home." Bingo!
I will spare you that picture, but I did want to show you just how versatile this amazing dress is. Naughty or nice; it swings both ways. (Gheghe.) This weekend, Amsterdam was aglow with the spirit of Indian Summer, which I celebrated on Saturday by wearing my salopette dress with just a short-sleeved white button down shirt and vintage gogo-boots. My spectacular new gold-and-snakeskin carryall sparkled in the sunlight…
Then, on Sunday, I paired it with a turtle neck, tights, a baret, high ankle boots by Supertrash and my Rockin' Items fringed clutch bag. (me and that bag have been inseparable for quite a few seasons now). I guess Indian Summer had turned into Autumn. Brrrr.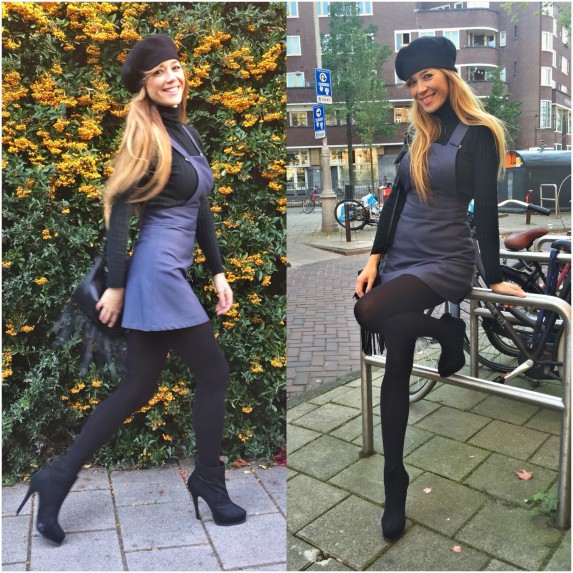 But the good news: this perfect all-weather dress is on sale now, half off. Go check Gentlemen's Affair's  site! Babelicious designer Lise Nyborg Pederson (see picture below) knows exactly what naughty-but-nice girls like… Oh and if you live in Amsterdam, pop into  Studio Appel 67 in De Pijp. They carry Lise's designs but also specialize in perfect basics. Tata!