Outfit post- 'Those' boots!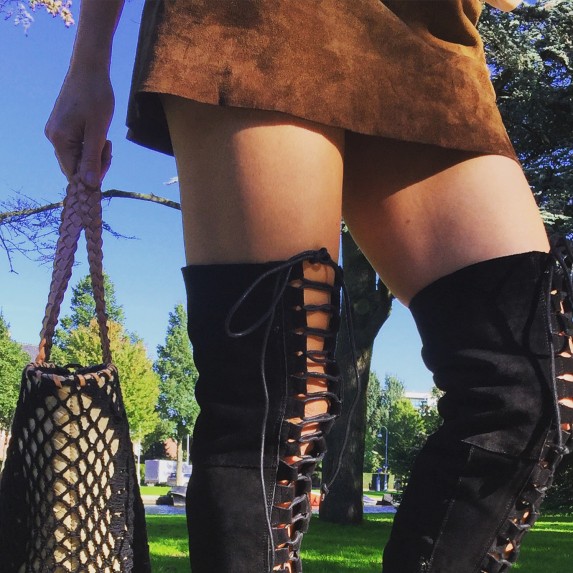 Confession: I bought these boots while sitting on the loo. Sorry to be oversharing, but there I was, casually scrolling through the H&M app, when I saw them: THE boots. Thigh high, lace-up, real suede, with the perfect heel for strutting: 10cm, not too high, not too low. These boots would turn me into Robert Crumb's wet dream. Before I could pull up my panties, I had ordered them. 
Two days later, I saw they were sold out. You can imagine how smug I felt! In the mean time, I kept seeing the picture with Brigitte Bardot-lookalike Anna Ewers wearing 'my boot's all over town. Good god, I practically humped the delivery guy when they finally arrived last night. At first I was a bit disappointed; they had looked much 'neater' in the campaign. The laces seemed to be all over the place and I realized my legs may be a bit too skinny for them. Never mind, paired with something micro-mini, they are HOT.
I had such a blast wearing them today; walking and biking around in the gorgeous Autumn sun. I can't think of a better way to celebrate an Indian Summer! And I know Robert Crumb would agree.