My travel essentials in VROUW magazine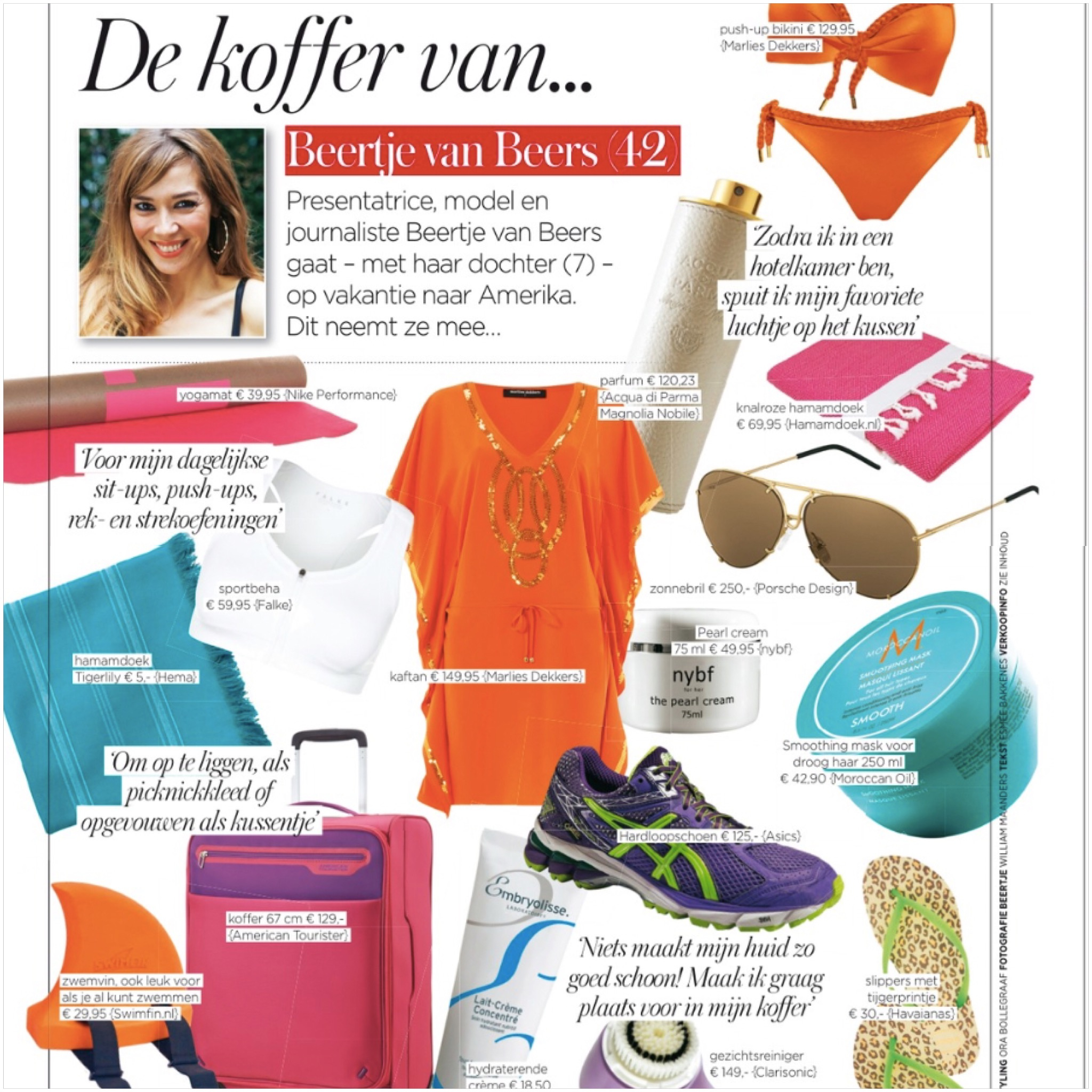 VROUW magazine asked me what I like to bring on holiday, then made this beautiful colorful page out of my list. So here's what's in my suitcase… 
The translated article:
Presenter, model and journalist Beertje van Beers (42) will spend her Summer in America with her daughter Tigerlily (7). This is what she is bringing:
– A yogamat for my daily sit-ups, push-ups and stretch exercises.
– A hammam-towel to lay out on, as a picnic blanket, or folded up into a small blanket.
– My favorite scent, Magnolia Nobile by Acqua di Parma. "As soon as I check into my hotel room, I spray some of it on the pillows."
– Colorful push up bikini and kaftan by Marlies Dekkers. 
– Face brush by Clarisonic: "Nothing cleans my face like this device. I gladly make room for it in my suitcase."
– Smoothing hair mask by Moroccan Oil. "I leave it in when I go swimming, to protect and condition my hair."
– My beloved 'Pearl Cream' by NYBF; the best for my face and cleavage.
– Leopard print flip-flops by Havaianas.
– Lait-Crème Concentré by Embryolisse, an all purpose cream for the whole family with a wonderful scent.
(Published in Telegraaf's VROUW magazine, august 2015)