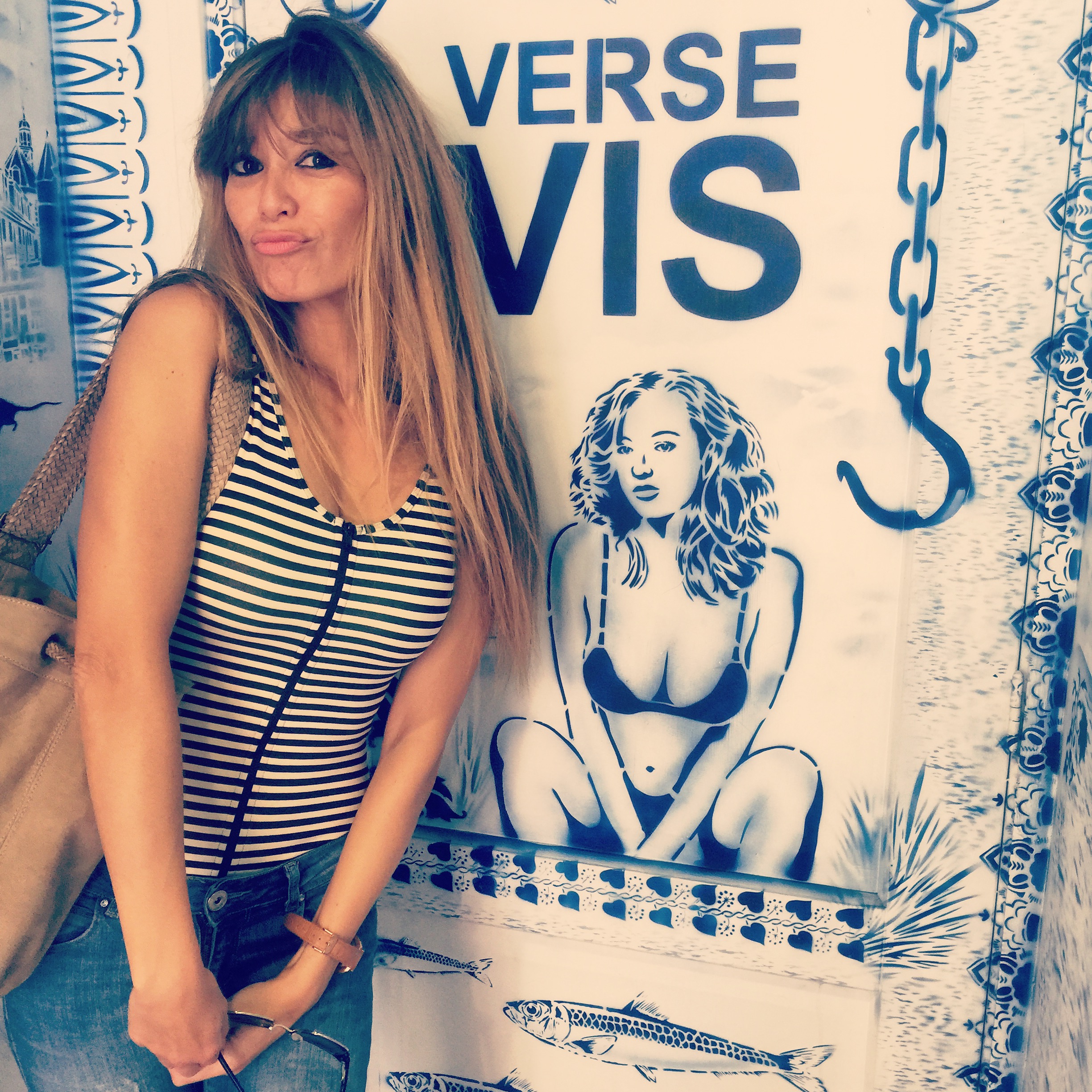 "We are moving to Holland," I anounced when I was about 6 months pregnant. My American future husband, knowing better than to piss off a woman under the influence of pregnancy hormones, immediately agreed. He had actually come to like my proud little country: the tolerance, the herring, the bikes, the beautiful women riding those bikes. (not to mention the rather suggestive way said women eat said herring)
Now, 8 years on, we don't regret our decision. Our daughter Tigerlily is a happy, open minded child who gets to eat chocolate sprinkles on her bread everyday. With two passports, she feels both Dutch and American. But what, besides stroopwafels and Sinterklaas, does it really mean to be Dutch?
Well, we figured a visit to the Zuiderzee Museum – an open-air museum where you get to see, taste and smell the traditional Dutch way of life– would be a fabulous way to find out..
Holy hutspot, we had a blast. It was like an exhilarating walk through history, -the hardships! the never ending battle with water!- sprinkled with the coolest modern Dutch designs. (high-heeled clogs by Viktor & Rolf, need I say more?)
Next time we'll make sure to also visit the Fashion and the Sea exhibit, and have some wild water fun in the newly opened Water Works activity park. Because we found that for one visit, there's simply too much! Although, according to a certain saying, that's exactly the point of being Dutch. Ain't it?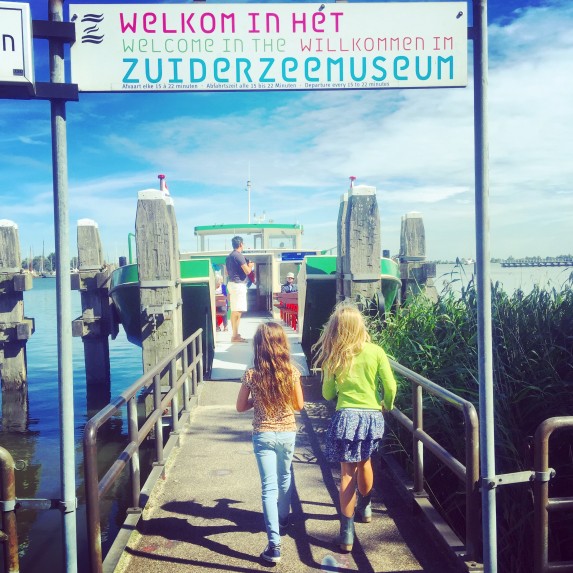 Start of a great adventure: the 15 minute Museum ferry ride across the IJsselmeer to the Outdoor Museum.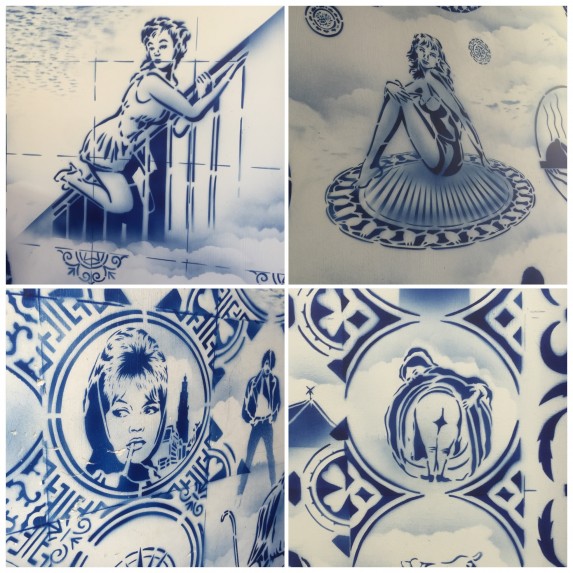 Sexy stencil art inspired by classic Delft Blue, by Dutch street art pioneer Hugo Kaagman.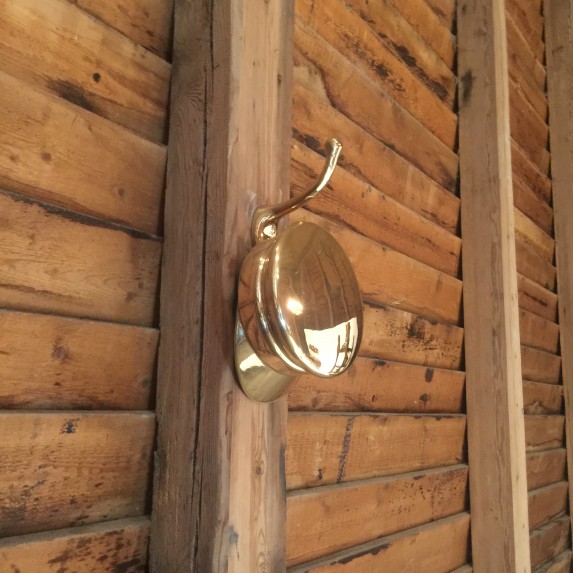 Now that's what I call a hard hat! Traditional Dutch farmer's hat, given a make over by Studio Job.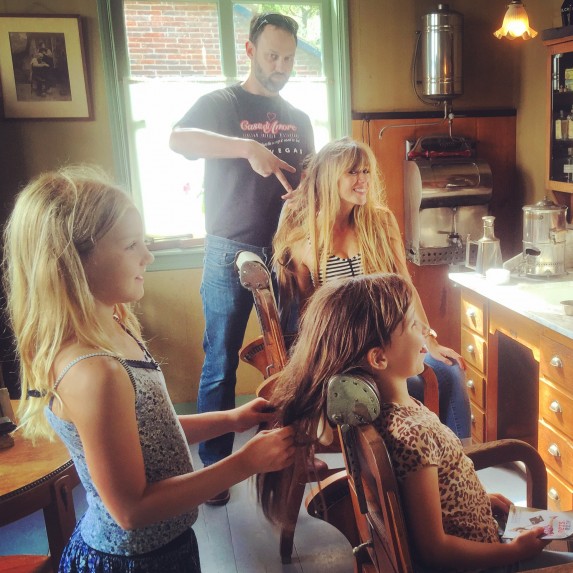 What happens in the barber shop, stays in the barber shop…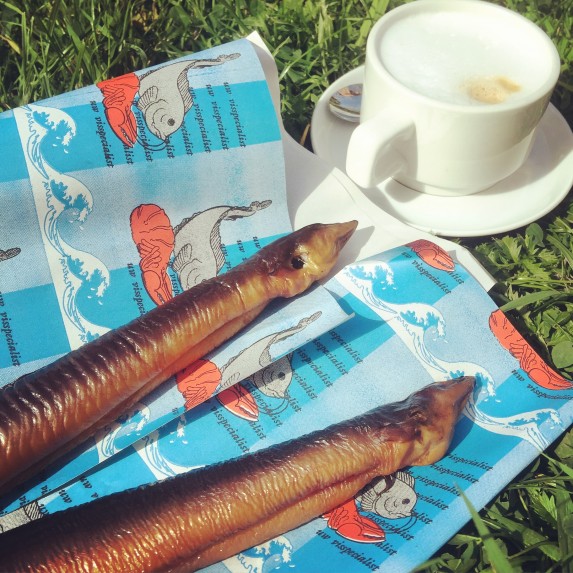 One of the best lunches I've ever had: eel, smoked on the spot with coffee al fresco.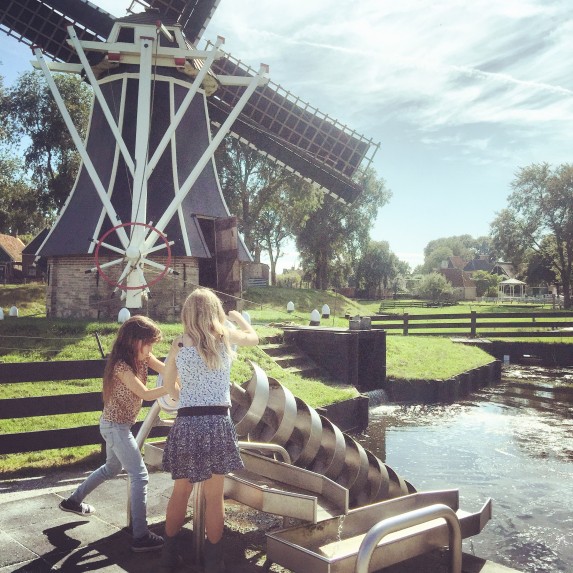 Our working girls, bringing home the smoked eel.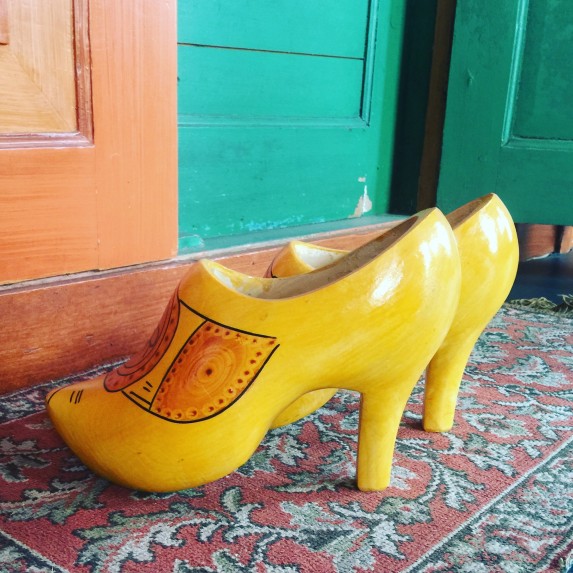 Duch diva: high heeled clogs by legendary Dutch design-duo Viktor & Rolf.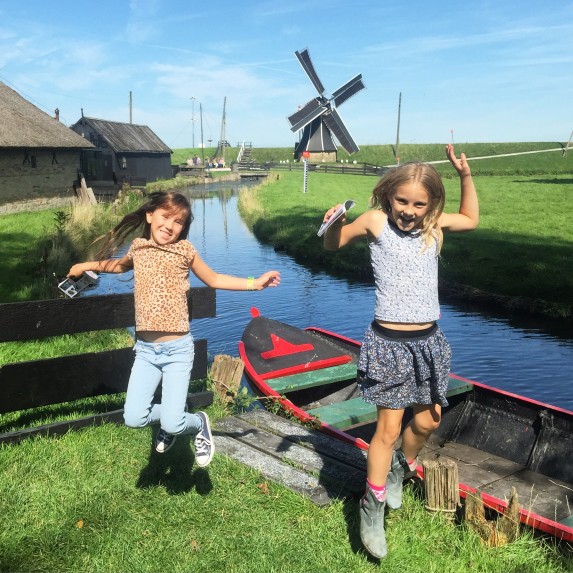 Double Dutch: Tigerlily and her friend Silve. We'll be back!